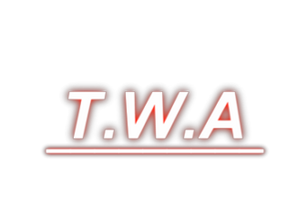 Ultimate Showdown WrestlingEdit
Twa is a Backyard Wrestling Federation in Marysville Pa. Created by Benjamin Unger and the rest of the crew!
Ultimate Showdown Wrestling Champions (as of 2010)
Edit
TWA VS. X.W.L
Edit
TWA is in a rating battle against xwl and it went a little too far. TWA challanged XWL for a PPV called Battle Of the Brands to See who was the better Company.
List Of Matches (Battle Of The Brands)
David Real Vs. Jason Voltage T.W.A Championship Match (David Won).
Beast Vs. Daredevil (unconclusive Via Interuption).
David Real Vs.Menace(David Real won Via Pinfall).
X.W.L VS. TWA Elimination Match (XWL Won).
Ja

son Voltage Goes To XWL!Edit
An upset in TWA history one of its vetrans goes to the Opposite Team and at the end where no one expected it either. Voltage acted to pin xwl Superstar DareDevil but Done his finisher Lightning Strikes to David Real and thus Eliminating TWA. Later that week, Voltage Went to XWL Manager to have a contract signing and will be fighting as a XWL SuperStar On Febuary 12th In The PPV:Revolution.
XWL and TWA combine federationsEdit
On March of 2010, the two rival federations went together to create USW ( Ultimate Showdown Wrestling). The company has had some great matches so far and is looking to have a great Destination Showdown.
David Real (Former USW Champion)
Edit
Dave Real has had a great career so far with his title shots and is looking to have a great match against DareDevil at Destination Showdown.
Community content is available under
CC-BY-SA
unless otherwise noted.